Supporting yourself while at college can seem like a daunting task at times. But if you're prepared to think outside the box you'll find there are many opportunities to make a few dollars often without having to commit to the restraints of a regular job. One of the best ways you can make money in college is by writing college papers to order.
Whether you want to simply earn some cash here and there, or are more interested in learning skills that will follow you through life, writing college papers gives you a chance to hone your essay writing skills while being paid in the process. In this article, we'll take a look at the benefits of becoming a coursework writer while also covering other potentially lucrative work from becoming a tutor, to working as a tour guide.
Earn money writing term papers
Nowadays, many college students support themselves while at college by writing term or research papers for other students. This is technically a form of ghostwriting as the paying student will get credit for your writing. This kind of exchange has been around for decades but with the help of the internet, it has become much easier to find work as a freelance writer.
You can get started by creating an online profile from which students looking for your services can contact you directly. You can usually also apply for work on these platforms which means you can be selective when it comes to which topics you want to write about.
One of the best things about becoming an essay writer is that you can create your own schedule and the only equipment you need is a computer and an internet connection. To top things off, you can add writing to your CV along with communication skills and adaptability. You'll be able to charge much more per hour once you graduate, some students end up working as full-time essay writers long after they've left college.
Some of the benefits of pursuing essay writing as a form of income include:
Honing your skills as a writer
Improving your academic knowledge
Working when you want
Earning somewhere between $9-$15 per page
Securing on-going work
Fast payment
Working from home
Cons of writing term papers on your own
Writing term papers is a stressful and lengthy process. Without at least some help you might find yourself overworked and too stressed to show what you're really capable of. Looking into getting coursework help is another way to free up your time and focus on more important things. Additionally, collaboration helps to improve the quality of your work by providing new and unique insights into the topics you're writing about.
Other ways to earn money while at college
Tutoring
Tutoring is a great way to use the knowledge you're learning at college to make yourself some extra cash before graduating and finding a normal job. If you speak a foreign language, you could earn good money working as a native-speaking language tutor. In fact, you could earn just as much teaching English by working as a native language tutor. All you need to do is sign up to a few online platforms and you could be earning $20+ an hour from the comfort of your own home. Work in this field can also be found through colleges and agencies.
Dog walker
If you love dogs, this could be a no-brainer. You can get started by making an online profile or by reaching out to friends, family and neighbours. Dog walking is usually a quick and easy gig, paying anywhere between $10 -$20 an hour. This can be combined with your studies and also gives you the chance to exercise and get out of the house, which has been proven to boost productivity and wellbeing.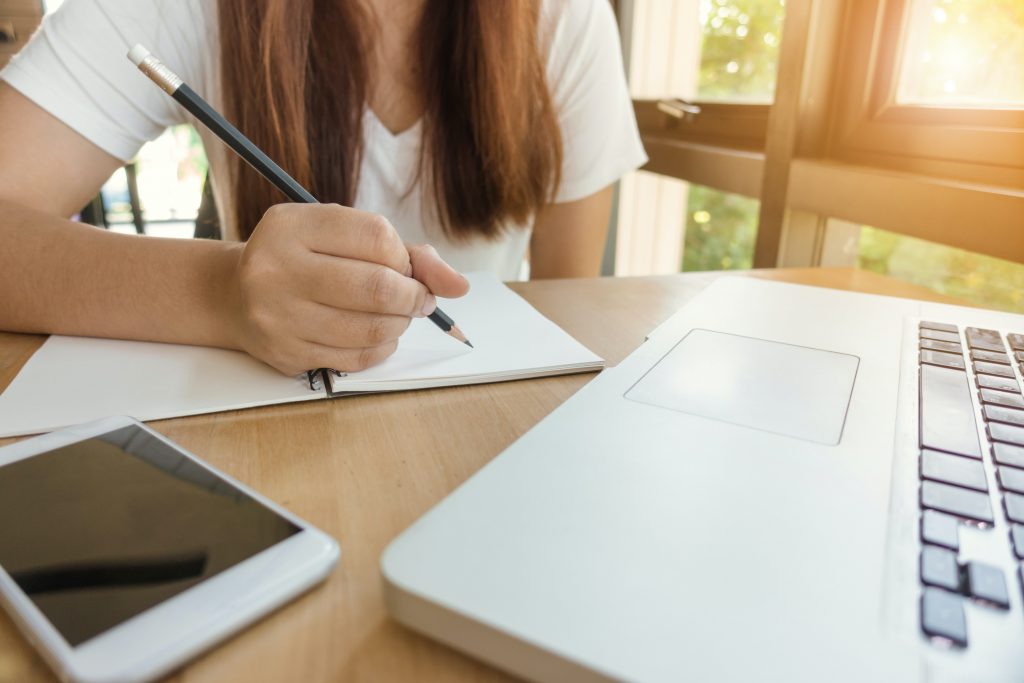 Working as an extra
A background actor or extra is paid to take part in the creation of films, TV shows and musicals. These roles do not require any real acting as such, so you can get a role without any experience. You could be walking down the street or sitting in a cafe eating cake while the actors are performing in the foreground.
You can apply by joining any of the large number of agencies available online or in person. The rates vary greatly depending on the production but a rough guide would be anywhere between minimum wage and $100 an hour.
Work as a tour guide
If you know your city, town or university well enough, you could get paid for working as a tour guide. This could be especially suited for those who are studying a subject like history or geography. It's also a great opportunity to work on your public speaking and communication skills, a great addition to your resume. You could typically expect to earn anything from $50 – $200 a day plus tips.
Conclusion
While student life can be hard on the bank account in many ways, there are plenty of opportunities for open-minded students to make a few dollars doing all kinds of different work. Coursework writing in particular offers great flexibility, good pay and the chance to improve your writing skills and overall academic performance.
Author's BIO
Helen Birk is a writer and researcher who specialises in the education sector. Her books and articles have been posted online on many different platforms for the last 12 years. In addition to her writing, she currently works part-time as an English teacher and researcher for a well-known university.
Follow Topgist.ng across our social channels, on Facebook, Twitter, and Instagram.